Meet the Team
Claire: Director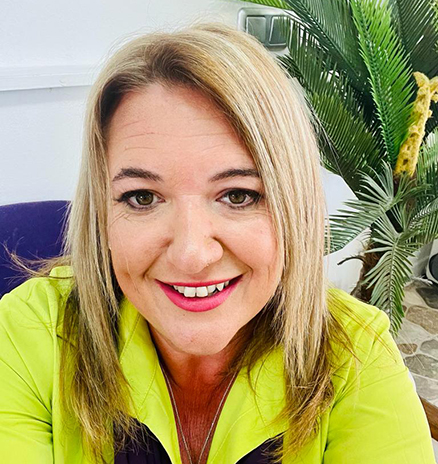 I'm Claire Peacock, the owner of Choice Rentals Almeria in Andalusia, southern Spain. I was born in London but spent my early years of her life living in Costa Brava in northern Spain due to my father and extended family being Spanish.
My early career path started in the finance industry before moving into project management and development. This is where I discovered my passion for property, I then moved into Lettings, Property Management and Relocation where I found my true vocation and have now gained some 20 years of experience in these fields.
After opening a property management company in Jersey, which I still co own, I decided to follow my heart and relocate back to what has always felt like home, to Spain and continue my passion for property by making dreams come true in Costa Almeria.
I moved to Spain in September with my youngest son who is now attending school in Mojacar. I have two older sons who still reside in Jersey. We also have a very cute little Spanish rescue dog.
This year is very exciting for me as my first grandchild will be born.
Languages spoken: English
---
Sara: Rentals Administrator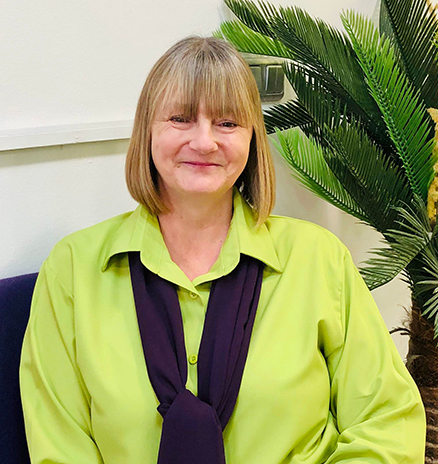 Hi my name is Sara , I moved to Spain ( Mojacar ) in October 2015 and have never looked back - apart from missing my two grownup children who are still back in the UK, I love the life here in Costa Almeria. I enjoy their visits and get to spend more quality time with them when they manage to get over and also enjoy our visits back to the UK.
I married my partner Ian in Gibraltar in November 2018, we had been together since 2006, so I guess it was about time. Since we have been here he has managed to do the thing he loves best and that's playing bass with a number of bands, which he thoroughly enjoys. We have a couple of very good friends that we like spending time with. The social life here is great and better then we had back in the UK. We have a wider group of friends here that we are often out and about with. Just over a year ago, we got a rescue dog who we called Archie and he keeps us on our toes.
My career started in the financial sector - banking - until I had my children. I then moved over to administrative work and for the last 20 years before arriving here, I worked within the motor industry. I was given the opportunity to work in the rentals side of Spanish Property Choice in 2016 and have been there ever since before moving over with the new management and now called Choice Rentals Almeria. I am looking forward to working with Claire and the team in a new adventure.
Look forward to meeting you, Sara.
Languages spoken: English
---
Tina: International Rental Consultant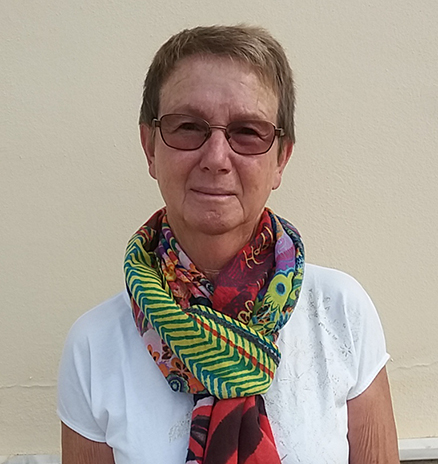 Hello, my name is Tina and I live in Spain since 2005 with my Belgian husband Eric. Thanks to the army career of my husband, we moved around in Europe nearly every 4 year. Being a teacher for the 3 – 6 years old, I worked in a Belgian school in Germany and later also in a big German department store. It was not always easy to change work every time we moved around.
Our 2 daughters are still living in Belgium and they love to come over to sunny Spain to visit us.
No grandchildren but a lot of "grand" horses, cats and dogs.
Having decided that we would live in Spain once Eric was retired, we bought an apartment near Marbella and after our last year in Portugal, it was a short trip to our new home. The youngest daughter brought us then our new dog form Belgium, a little Jack Russell puppy called Pico and he is still living with us, being 15 years old at the moment. In 2013 we moved to Arboleas, a step we never regretted for one moment.
In 2015 I started working for Spanish Property Choice in sales and rentals and admin and helping with the Dutch, French and German clients. And now I will also be helping Choice Rentals Almeria in translating for those customers. I hope to meet a lot of new customers and of course continue helping those who come back to us regularly.
Languages spoken: English, Dutch, French & German